Special offers 6 + 1 and 7 + 2
Spring is here
CANARY ISLANDS WITH A CAMPER
Experience the exotic islands
We are no ordinary caravan rental COMPANY
We rent experiences
Special offers 6 + 1 and 7 + 2
Spring is here
CANARY ISLANDS WITH A CAMPER
Experience the exotic islands
We are no ordinary caravan rental company
We rent experiences
Head out for an adventure
Have you always dreamed of travelling the world? Although the current situation doesn't show it, do not despair, as travelling the world can wait. A holiday in the Czech Republic with a group of friends or family in a caravan is the exact non-traditional experience that you need. Why not rent our caravan, as your own house on wheels? There is no need to worry about hotels or hostels to experience your ideal holiday. As we are not just your ordinary caravan rental.
Karavany Česko is a Czech company that values everyone having the best summer holiday with your family, or action-packed winter vacations in the mountains with your friends. Our entire team will do everything to make it so. Additionally, we have prepared a lot of tips for exploring the beauty of our country. See our Blog to get inspired for your kids holidays this summer in the Czech Republic.
Why rent a caravan at our place?

Possibility of bringing the caravan anytime and anywhere

Our technical support is available to you day and night

Everything you need on your trip is already included in the price

Rentals insurance, including assistance services

On average, our vehicles are only one year old
Everyone will choose from our offer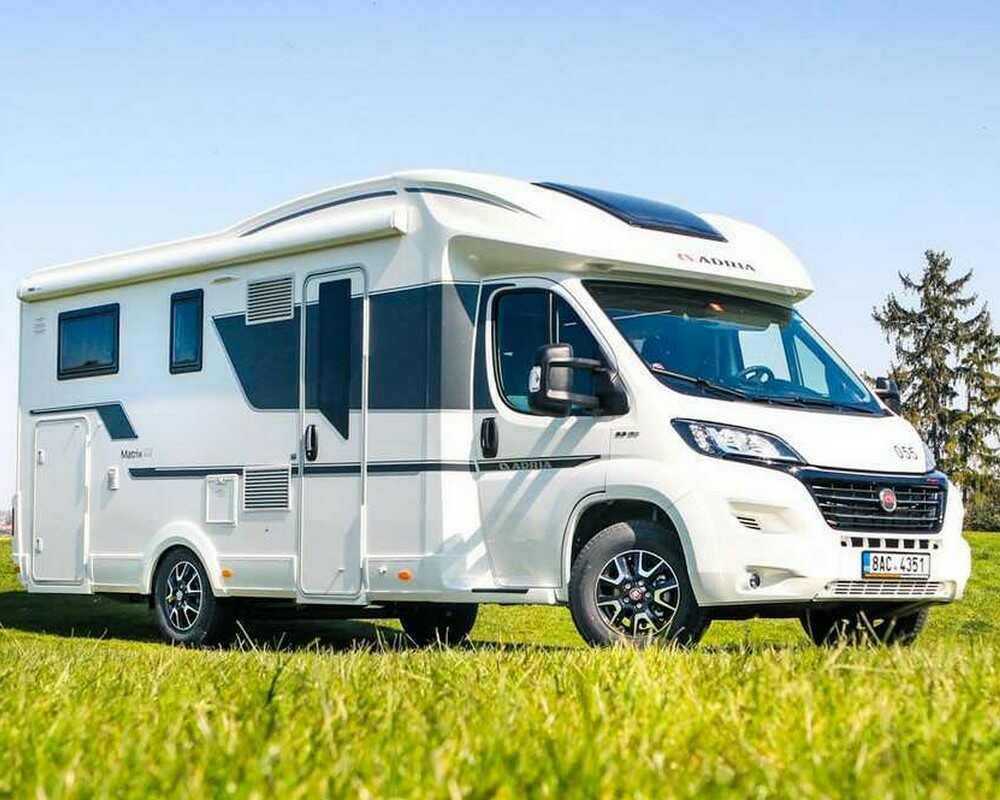 Automatic transmission for 4-5 people
Comfort caravan with a Fiat undercarriage
Adria Matrix Plus M670SL Model
9-speed automatic transmission
Year of production 2020-2021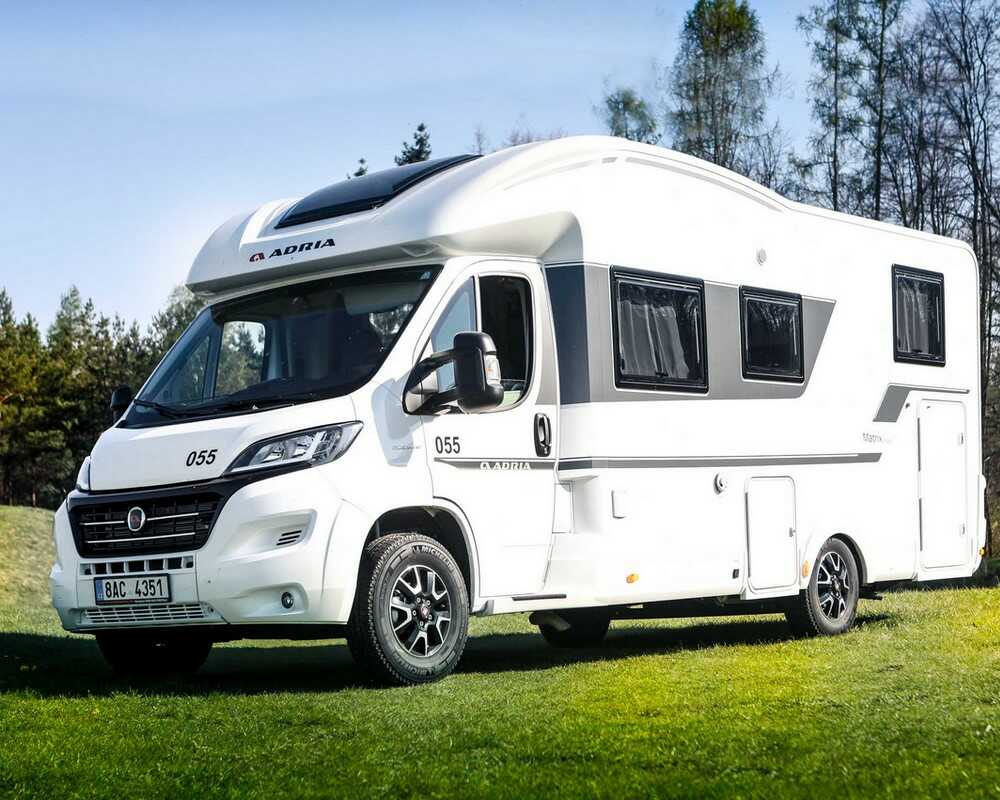 Manual transmission for 4-5 people
Comfort caravan with a Citroen undercarriage
Adria Matrix Plus M670SL Model
6-speed manual transmission
Year of production 2019-2020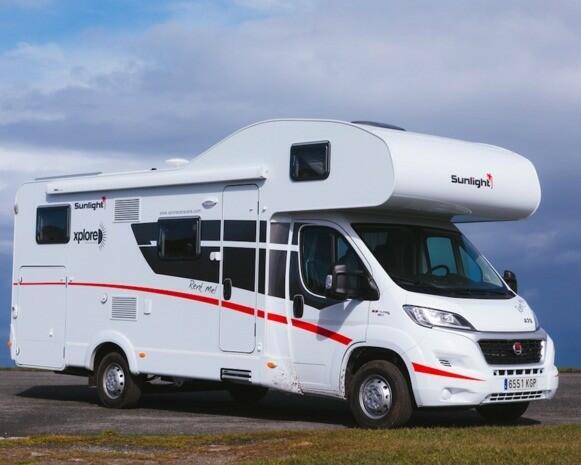 Manual transmission for 6 people
Caravan with a Fiat undercarriage
Sunlight A70 Model
6-speed manual transmission
Year of production 2021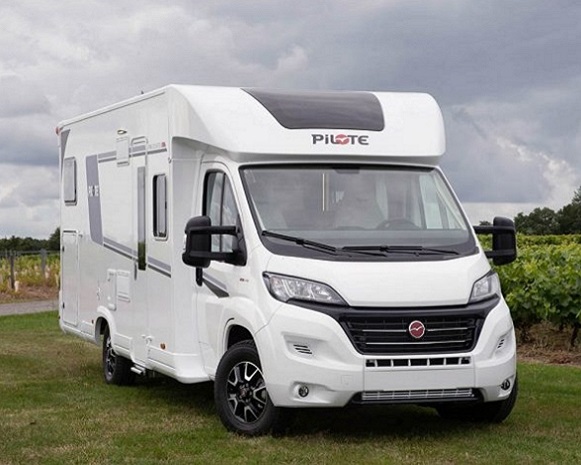 Manual transmission for 4 people
Caravan with a FIAT undercarriage
Pilote P746GJ Model
6-speed manual transmission
Year of production 2021
Designed for your maximum comfort
Fully equipped vehicle

Unlimited kilometres
It's up to you whether you drive 150 or 1000 kilometres. Don't feel limited with us when it comes to planning your trips.

Fully equipped kitchen
From a pastry knife to an espresso pot – you really won't miss anything in our kitchen.

Separate shower and facilities
A separate shower, sink and a toilet form a full-size facility. The equipment also includes special chemicals for the toilet.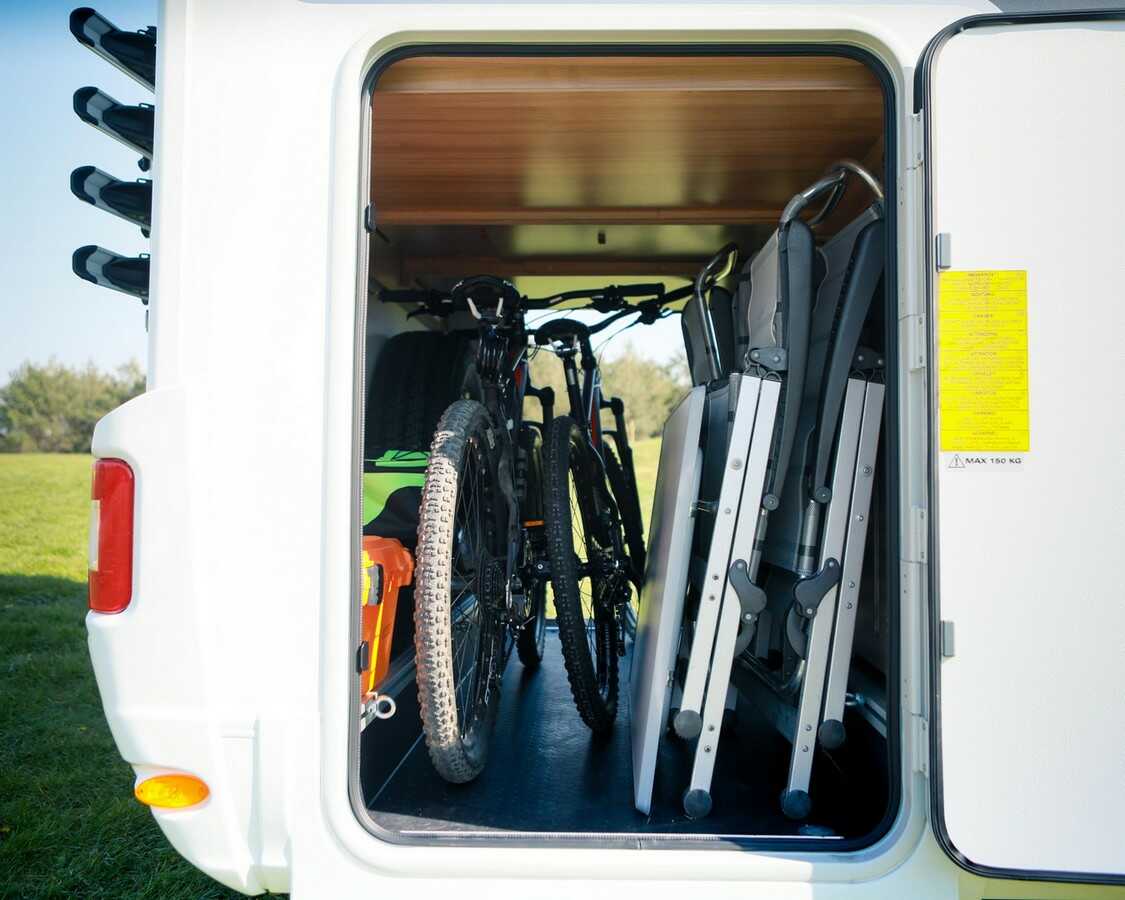 We will arrange for any extra equipment for you
We can offer you sports equipment thanks to a close collaboration with specialised company Anyrent. During the summer we focus on cycling and water sports.
Electric bikes
Paddleboards
Catamarans
Scooters
Thule bike trailers
… and many more!
And if you are missing anything from our offer, let us know and we will figure it out!
We travelled with a caravan with the whole family and friends several times before. This was the first time with Karavany Česko for us. Thumbs up for the excellent condition of their cars and their equipment. They are helpful and forthcoming. They have a large fleet of vehicles, which is a great advantage when looking for a vacation date. I really recommend them.
I borrowed an ADRIA caravan for four days. Karavany Česko provided a perfect service, the vehicle was fully equipped and ready for winter operation. We spent a wonderful holiday with the kids in a time when everything else was shut down. Even at a temperature of -16°C, there was complete comfort in the vehicle. I recommend this to everyone, especially when all hotels are closed. I give the caravan rental a large 5* rating !!!
Everything is in great order. Caravan is fully equipped including bed linen, bicycles, barbecue, kitchen utensils… Friendly dealings. I would recommend.
We rented a caravan for the first time, so we didn't really know what to expect and had some concerns. However, those were unjustified, because when we picked up the vehicle, everything was shown to us and explained. Ordering the vehicle was easy and the return of the vehicle and other communications was smooth without any problems. The vehicle was almost new and superbly equipped. We can highly recommend this company.
The first holiday with the caravan was so exciting for us that we decided to do it again within a year. We had borrowed an almost new Adria Matrix PLUS caravan (year of manufacture 2020). Everything functioned without any problems – the car designers thought "OF EVERYTHING"! Before renting, we received an exhaustive instruction to operate the car. The rental includes complete equipment, we certainly did not need anything more. Just pack up your clothes and go. A caravan is better than a hotel, you can live in a different place every day, in a different country and in complete comfort. At first, I thought it would be difficult to drive but the opposite is true. THANK YOU AND WOULD SINCERELY RECOMMEND!
IS YOUR MIND DECIDED YET?
Contact us!
Check availability at your chosen date.
We are sorry but all of our campers are fully booked in July.